YOUR ONLINE RESOURCE FOR KIDS AND FAMILIES
Search by proximity:
# of Miles
Zipcode:
GO
Westchester County Center
For nearly 80 years the County Center has been Westchester's premier setting for thousands of concerts, trade shows, sports events, meetings, seminars, theatrical presentations, conventions and civic and community events.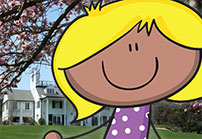 This show features circus favorites old and new. Enjoy thrilling aerial artistry, daredevils, Grandma the Clown, the Hanneford elephants and tigers, thrill riders, rare white camels, Cuzin Grumpy's Pork Chop Revue, Costume Magic and much more!